I've been busy putting in the footers for my deck.  This has been a long and arduous process, but finally complete!  Now, to let it all cure, and then start on the wood part of the deck.  I'm not looking forward to lifting a 2x12x18ft long piece of wood over my head (no matter how many people are helping!).
5 tons of concrete (10,600 lbs in 60lb bags) just after delivery (and it was on sale!)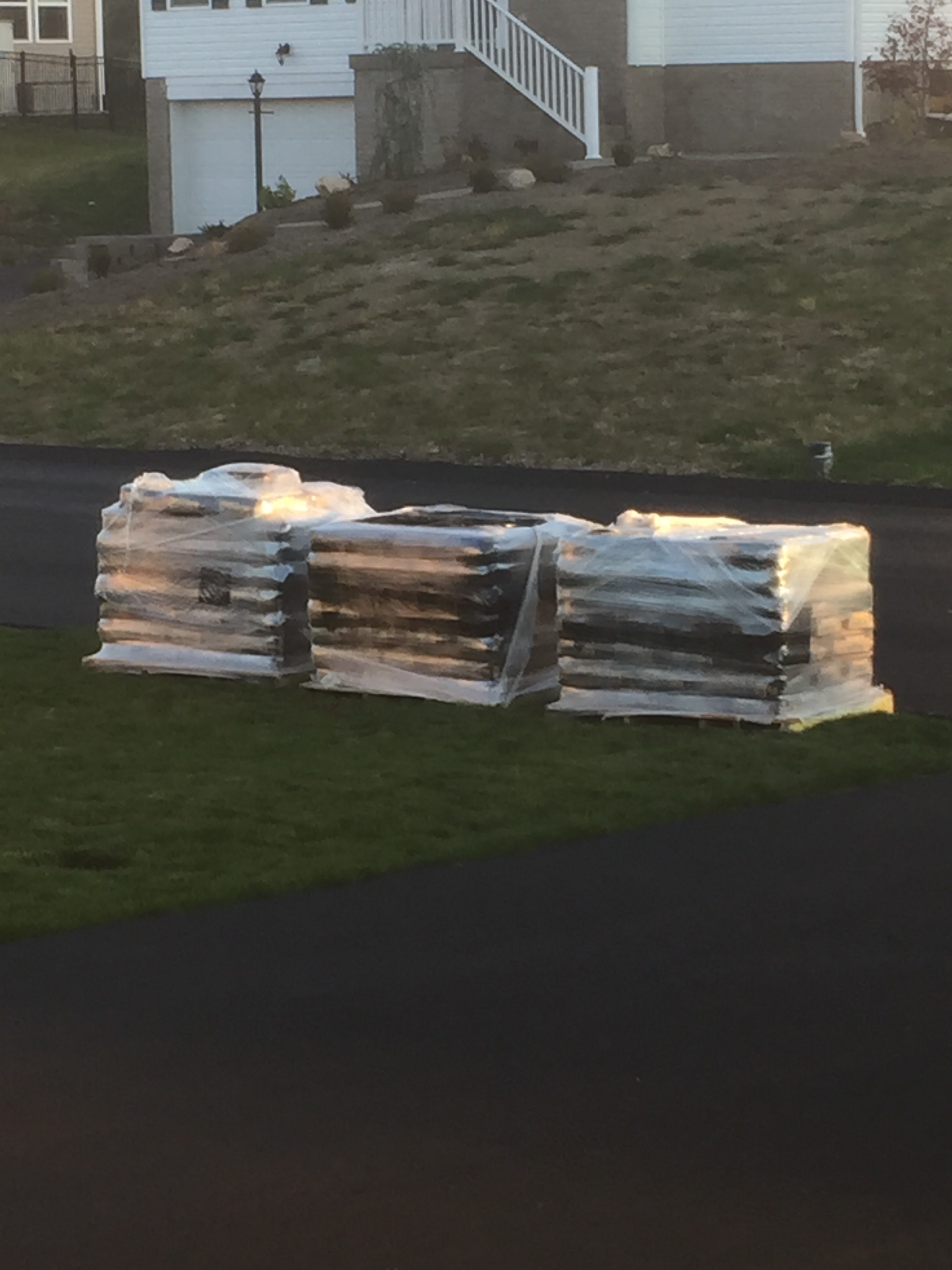 Holes, ready for inspection.  Those larger ones are 20″ diameter by 36″ deep.  The smaller ones are 12″ diameter and 36″ deep (for a landing)
These holes were probably the most annoying ever – there's 2ft of gravel around the house covering the french drain.  As we were digging, the gravel surrounding the hole kept falling into the hole.  We ended up practically excavating the entire gravel area to get the footings deep enough.  There's a reason we used the tubes – to keep the gravel out of the holes.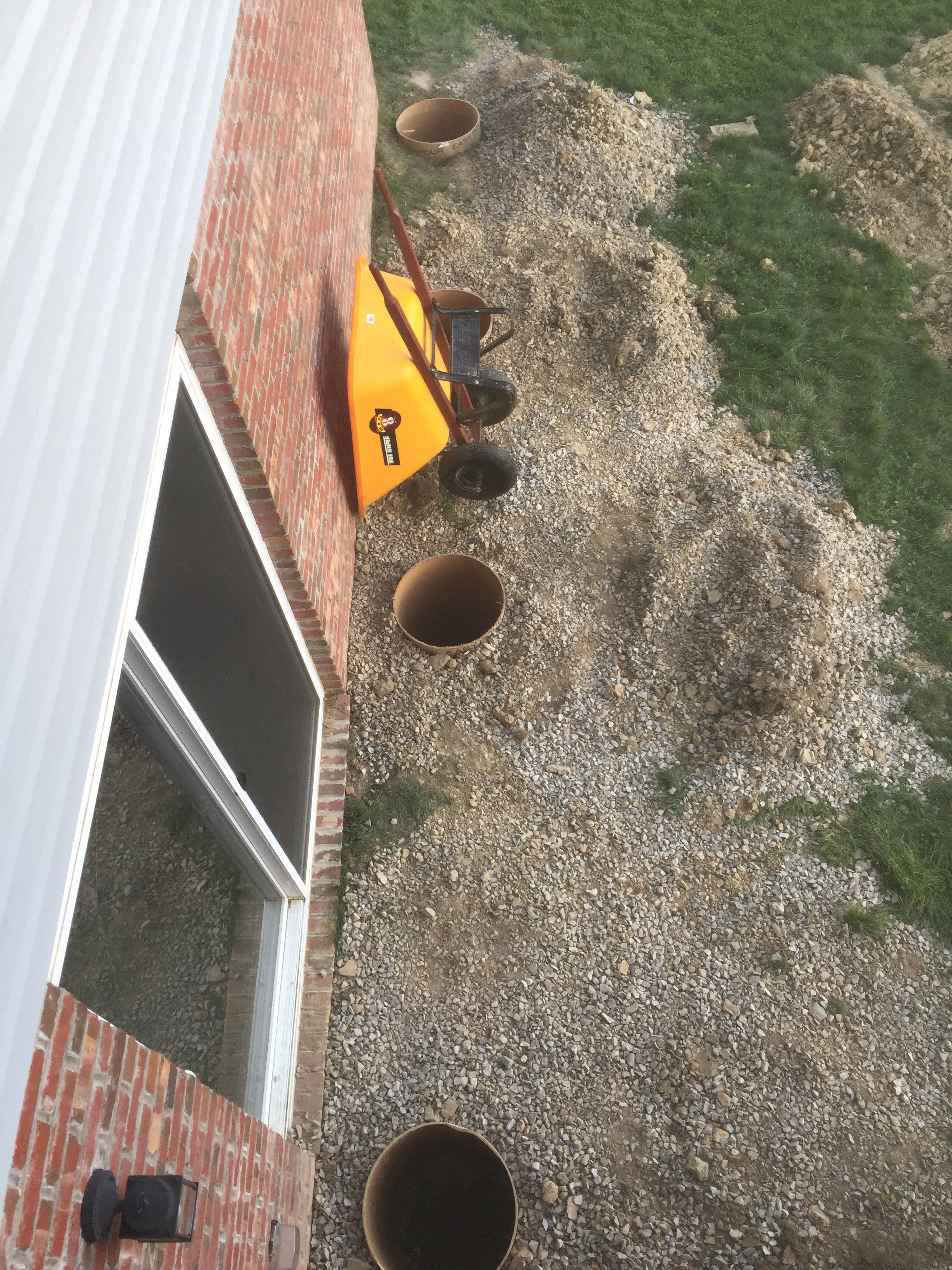 The work area ready to pour concrete.  We had a mixer that holds 4 60lb bags of concrete, and each hole took between 16 and 20 bags.  Luckily, the majority of the holes were big enough to just turn the mixer into the hole.  I had to use the wheelbarrow and shovel to fill the 12″ diameter holes.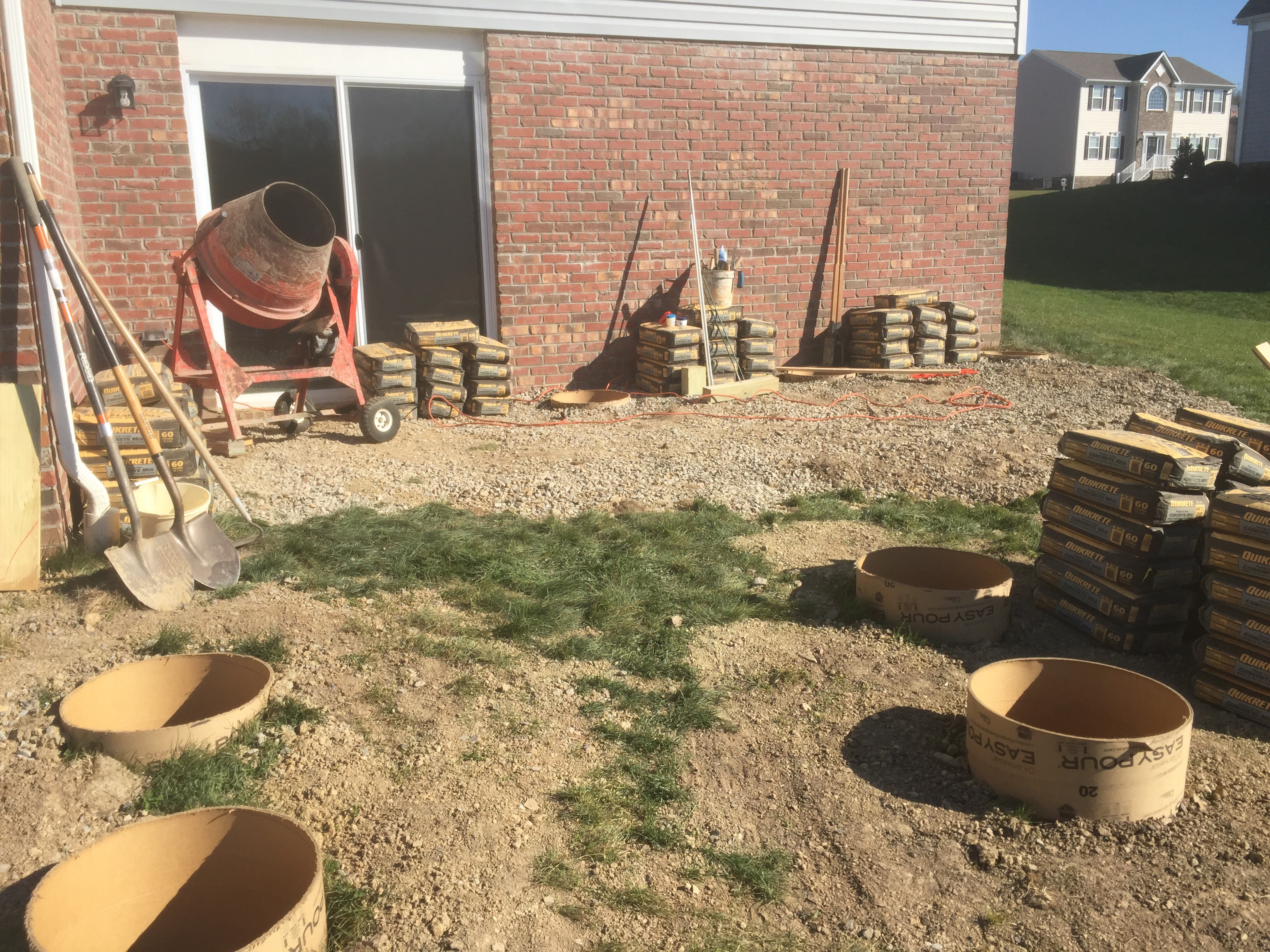 All done – the lighter concrete was done on day 1, the darker was just done that day (day 2).  The j-bolts and support bases are installed according to the plans (ie, perfectly in line with each other and spaced appropriately).  Although, we did discover that our house is not square – it's off by about 3 degrees, we'll have to correct for that when we put up the joists and decking.  The cardboard tubing is going to be left in place to just decompose on it's own, but we could use a hacksaw or circular saw to cut them off at ground level and remove them.  Eventually, we're going to put something under the deck as a patio, but we haven't decided what yet, and there's no rush.