We now have a closing date set for April 30!  They'd have had to get special permission to do the 1st, so we said OK to the 30th.  We'll do our final walkthrough on the 24th to give them the list of "little things" to fix prior to closing.  I've placed a call out to the moving company to hopefully get them up here on the 1st to move in (or even afternoon of the 30th since closing is at 9am).  I'm still waiting for them to call me back.
We're ready to do this!
Last week's pictures (Thursday evening):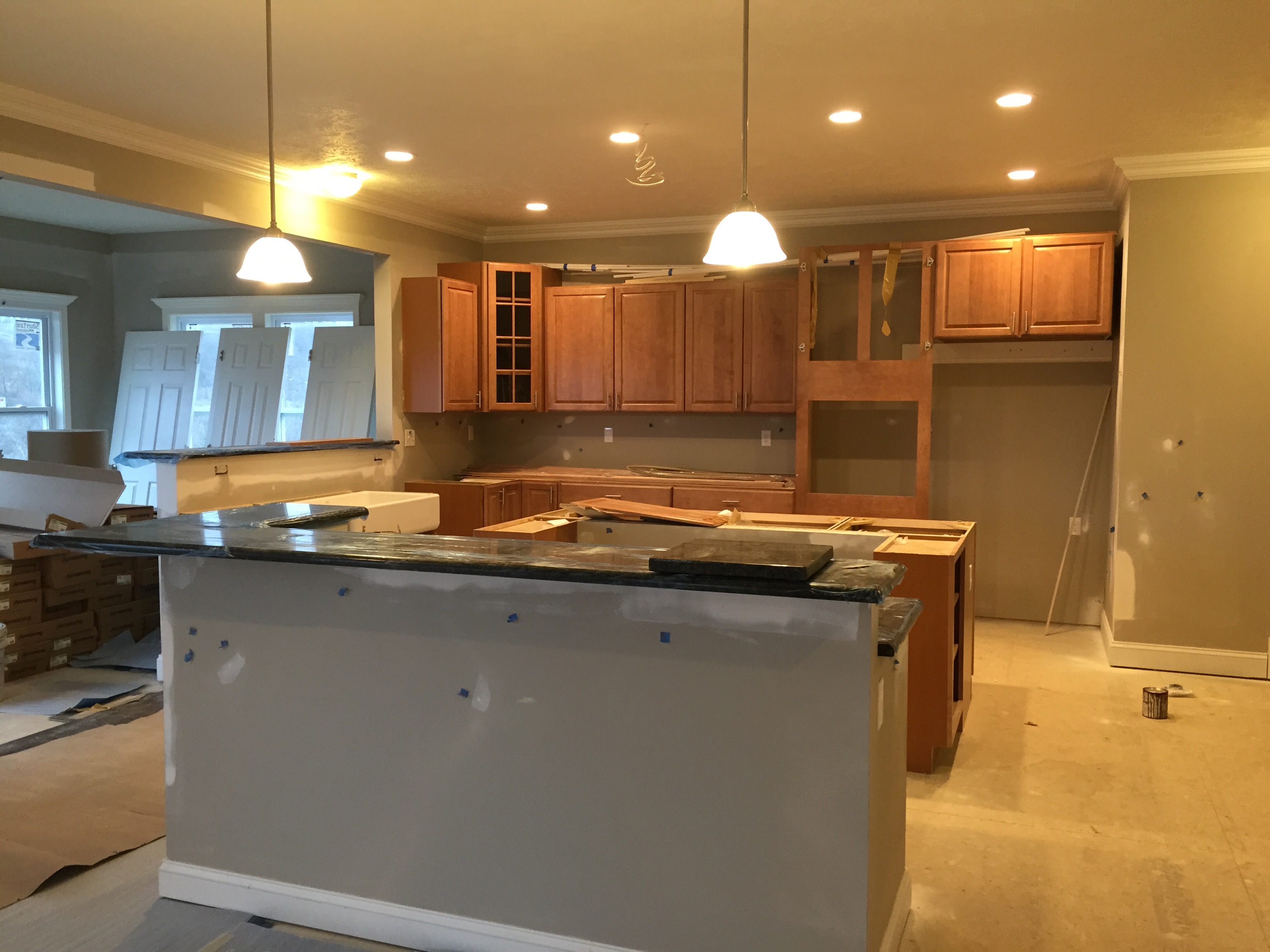 The kitchen from the living room.  All of the hardwood is sitting on the left waiting to be installed.
  The tile in the master bath/shower is done.
  This is our "main" kitchen sink and looking into our sunroom, which will be Daughter Person's playroom (tentatively).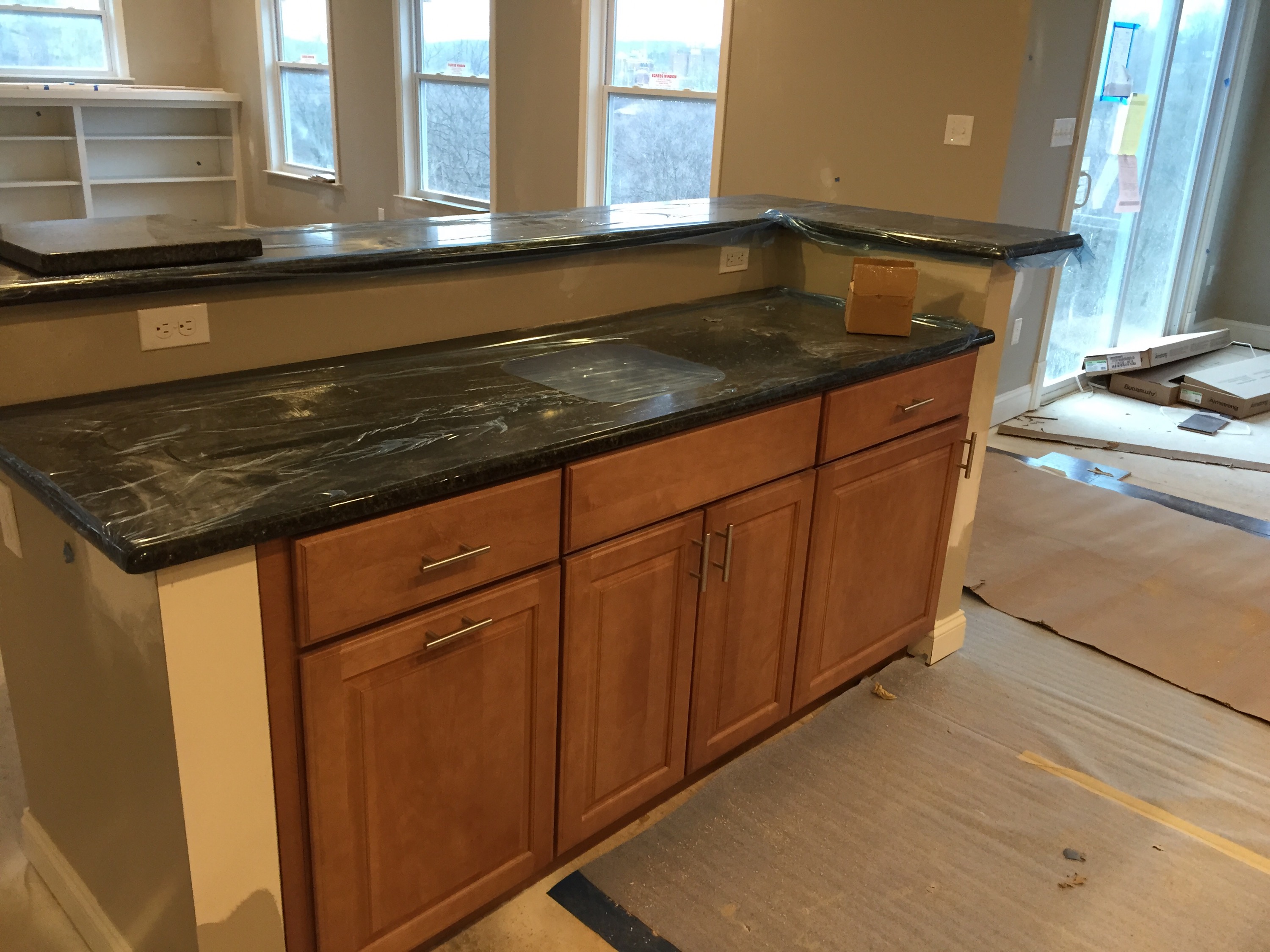 Some of the granite is already installed.  There's some hardwood under that butcher paper.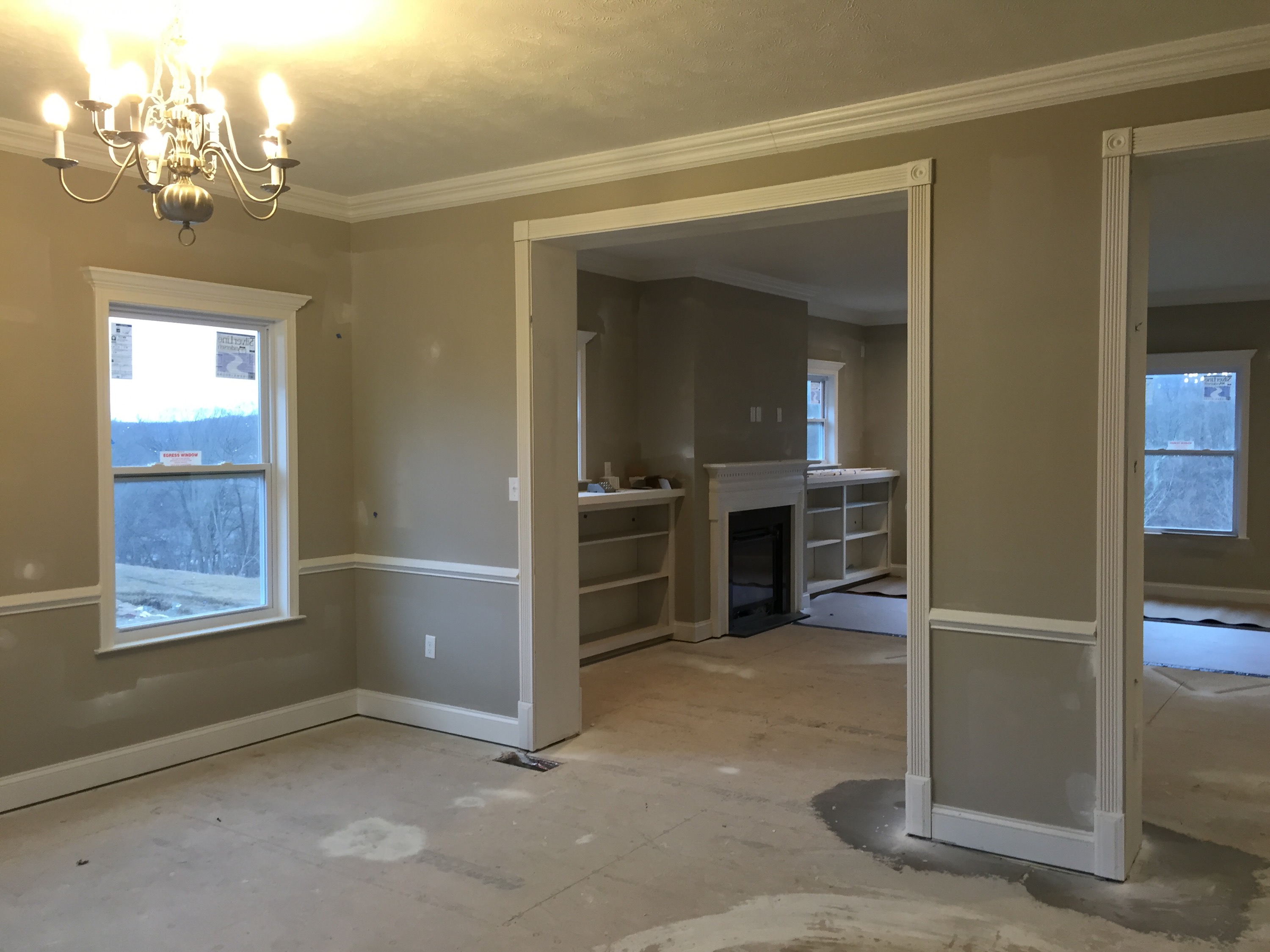 View from the front door (dining room and living room)